Cherry Cake
May 17 2017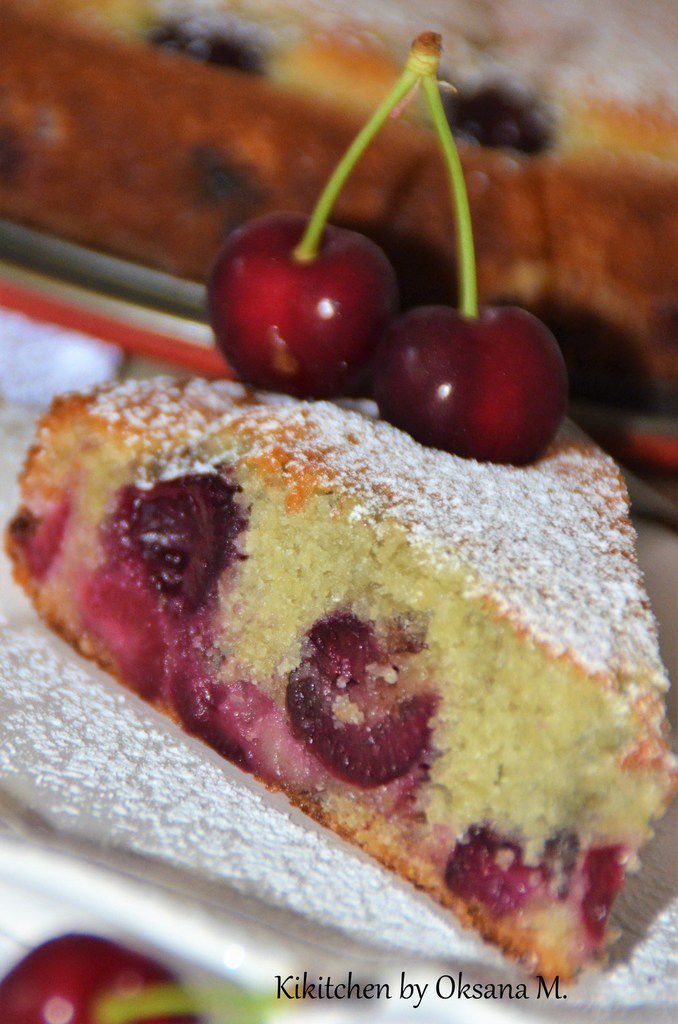 Cherry Cake.
INGREDIENTS:
110 g butter, melted and cooled at room t°C
350 g fresh cherries, pitted
130 g flour
130 g sugar
55 g ground almonds or almond meal
2 eggs
80 ml milk
1 1/2 tsp baking powder
1/4 tsp salt
1 tsp vanilla extract
1/4 tsp almond extract
powdered sugar
METHOD:
In a large bowl, combine flour, ground almonds, baking powder and salt. Set aside.
In a separate bowl, using an electrical mixer, beat together eggs and sugar until combined (for about 2 minutes), then add vanilla and almond extracts followed by butter and milk.
Incorporate the flour mixture into the egg mixture using a spatula.
Cut 3/4 of cherries in halves, then add them to the batter.
Pour the batter into a 23 cm round baking tin.
Bake for 15 minutes at 180°C.
Quickly arrange the remaining cherries on the top of the cake.
Bake for extra 15 to 20 minutes.
Let it cool, then dust with powdered sugar.
Share this post