Salmon & Broccoli Tart
May 10 2018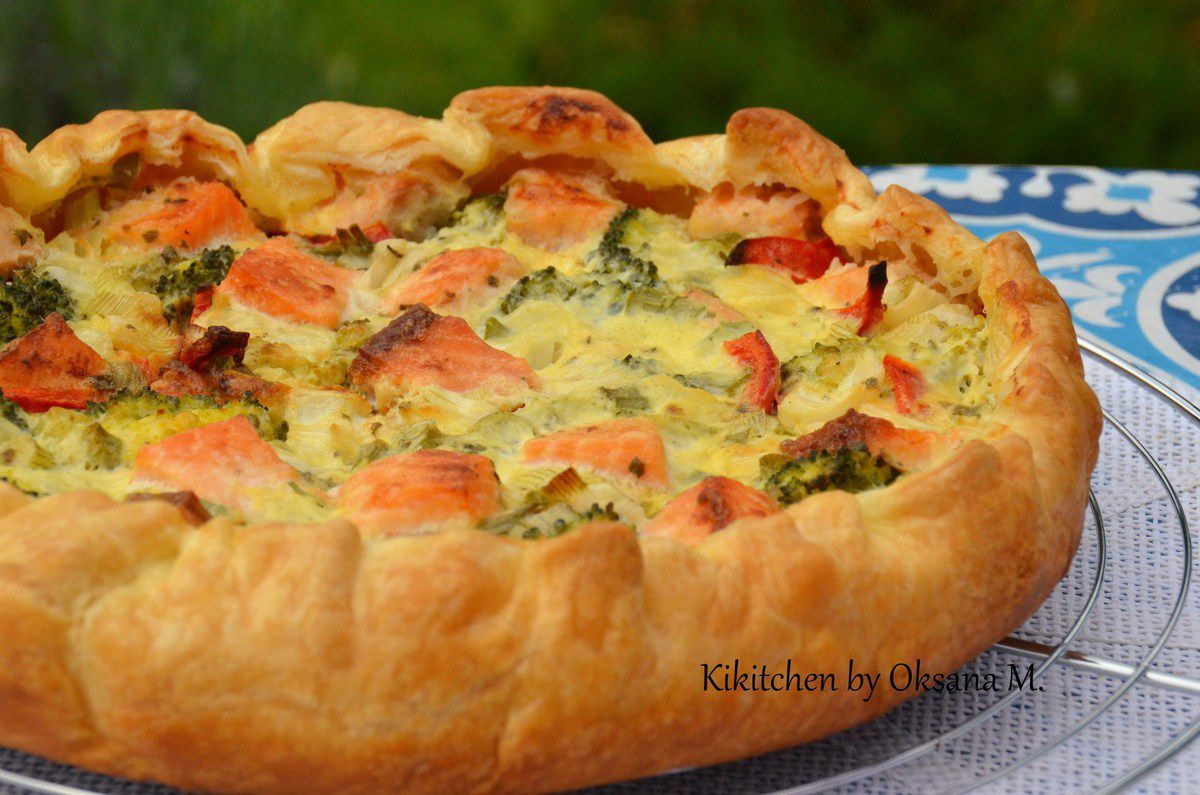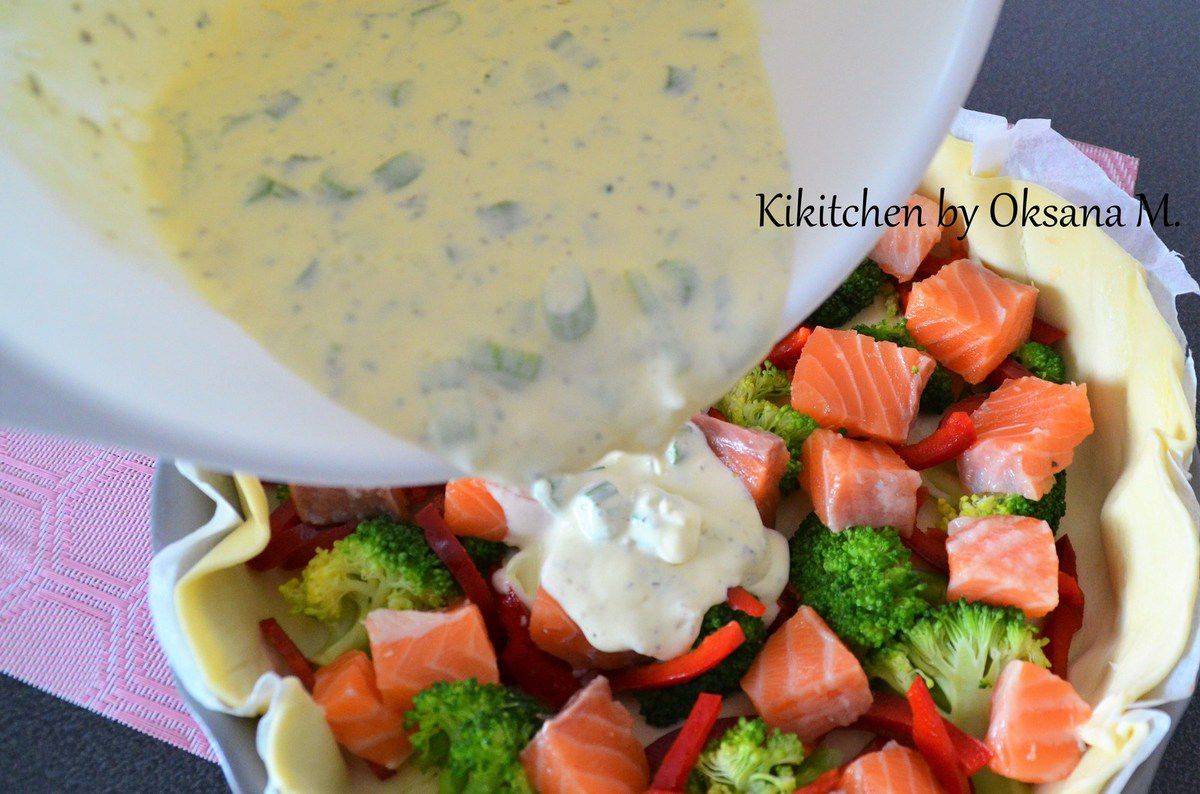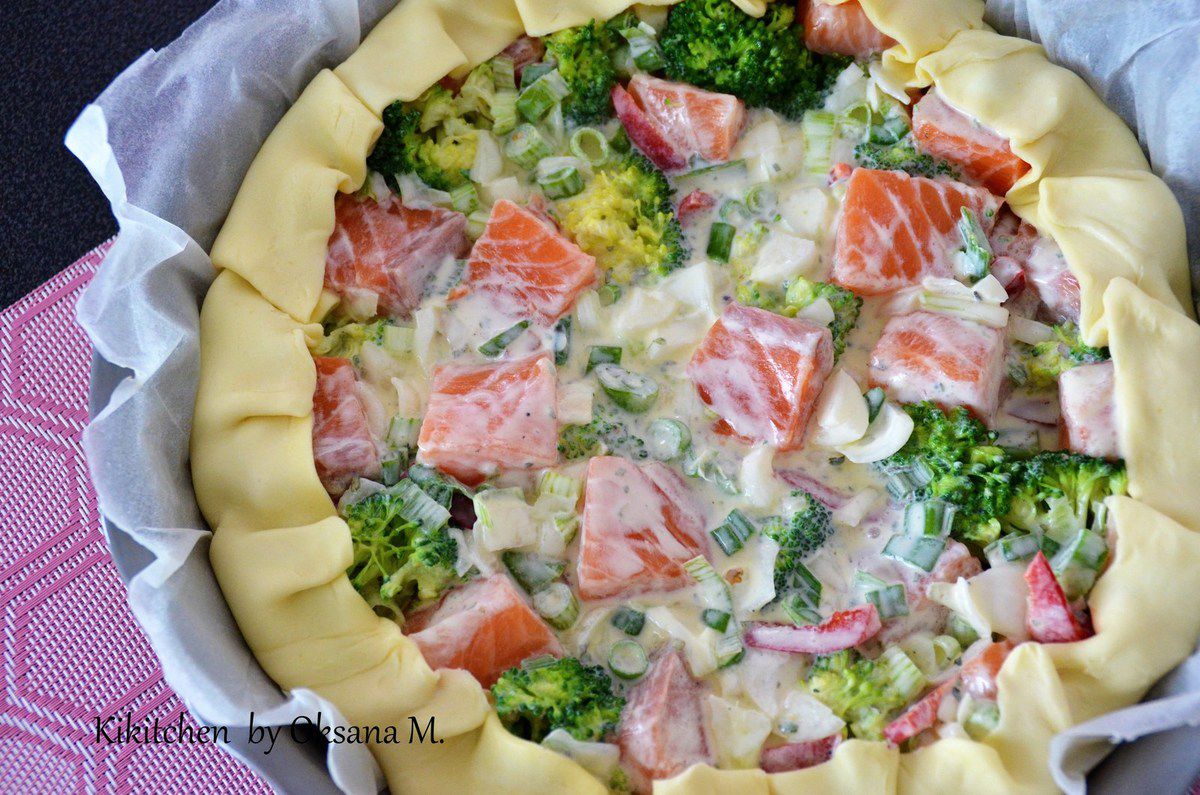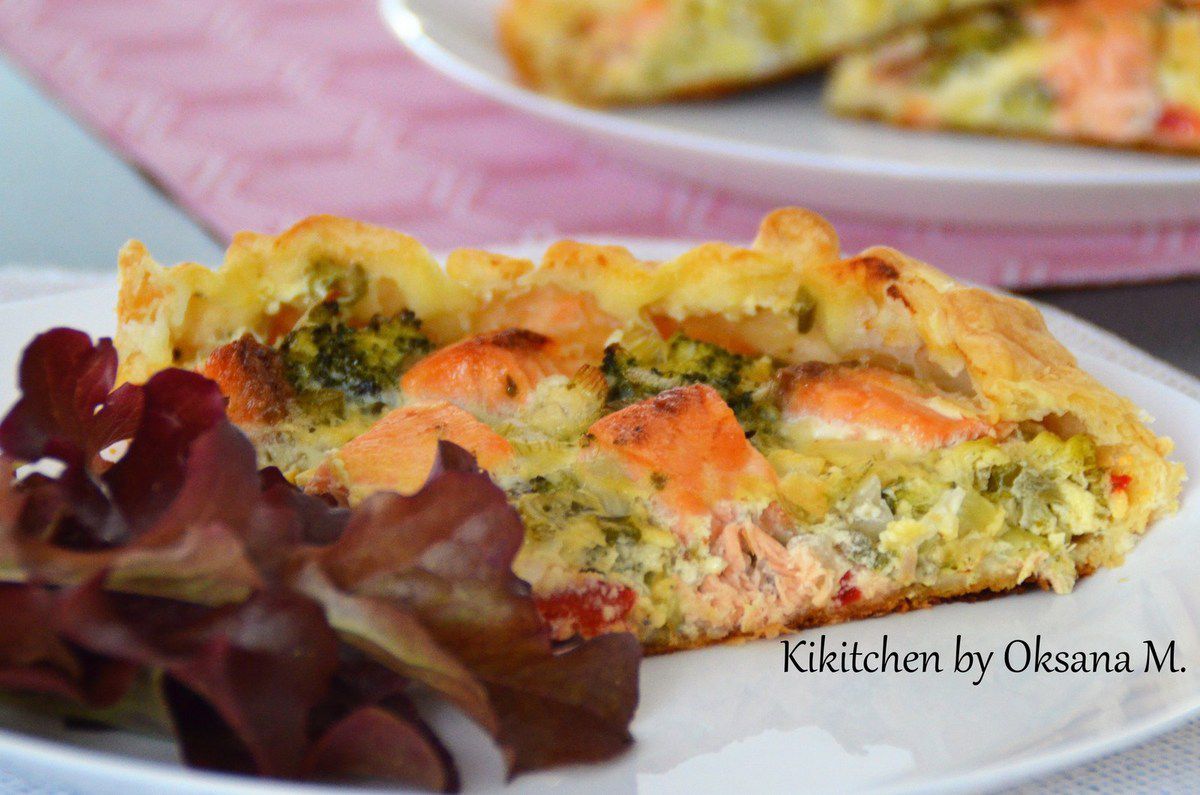 Salmon & Broccoli Tart
INGREDIENTS:
1 filo pastry
2 salmon fillets (+/- 200g), sliced into chunks
2 cups half-cooked broccoli
1/2 red bell pepper, sliced
2 spring onions, chopped
4 tbsp sour cream
1 egg
1 tsp oregano
salt / pepper
METHOD:
Spread filo pastry over the bottom of baking dish, previously lined with parchment paper.
Top with salmon, broccoli and bell pepper.
Beat egg with sour cream, spring onions, oregano salt and pepper, then pour it over salmon and vegetables.
Fold borders of pastry inward.
Bake at 180°C for 35-40 minutes.
Share this post